Skip to Content
Philadelphia, PA's Source for Dental Implants
Patients with one or more teeth missing from their smile need a permanent solution to fill in the gaps. Dental implants are tooth replacements that offer stability and a natural look and feel, which improves your oral health and appearance. Centre Square Dental is a proud provider of dental implants in Philadelphia, PA because they're the closest alternative to your natural teeth. We restore your smile with these implants, improving your bite and speech, as well as supporting a healthy lifestyle. Placing these posts and attaching replacement teeth is an effective method of regaining a complete smile. Following a minor adjustment period, you'll notice the implant feels and functions just like your natural teeth. To discuss your dental implant options with our team of friendly and knowledgeable professionals, contact us today.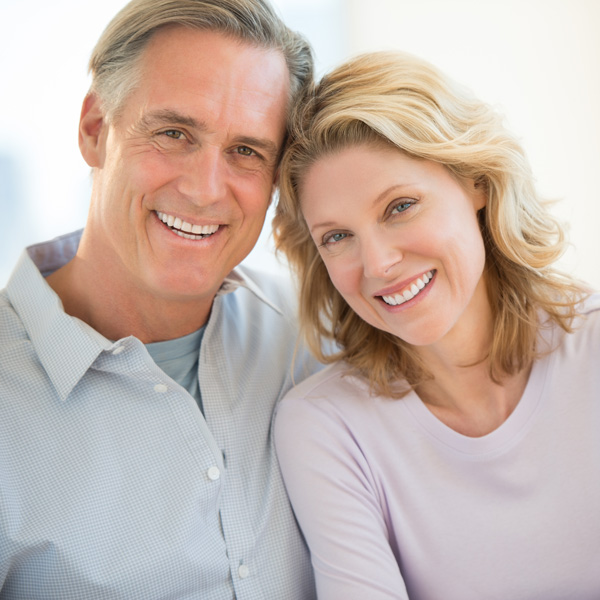 Are Dental Implants the Right Choice for Me?
Our practice believes dental implants are a safe and superior method of replacing your lost teeth. These implants have also gained popularity throughout the U.S. as the best choice for tooth replacement. Losing any of your teeth can make an impact on your smile and self-confidence, but there are other factors to consider. Gaps in your teeth will allow your remaining natural ones to shift out of position to fill the vacant space. This alignment issue can lead to short-term discomfort and long-term complications when it doesn't get treated. The longer those spaces stay open without a suitable replacement like implants, the more significant your potential dental issue can become. When you treat dental implants with the same care as your natural teeth, they can provide years of dependable use.
Additional Advantages of Dental Implants
Dental implants provide patients with lost teeth with a variety of benefits, including a perfect smile. A primary advantage of a dental implant is its sturdiness as a permanent solution for a missing tooth. We place the posts in your jawbone to strongly secure your replacement teeth, ensuring years of use and a natural-looking smile. Besides your appearance, you'll have better speech capabilities than you'd have with dentures or gaps in your arches. Centre Square Dental is ready to help you regain your smile with this excellent alternative to natural teeth. If unexpected tooth pain or an accident has you suffering, give us a call and schedule an appointment. Reach out to our office by calling 215-972-0406 at your earliest convenience!