Skip to Content
Custom-Made Dental Crowns in Philadelphia, PA
Centre Square Dental understands the pain and stress of decayed, damaged, or disfigured teeth, so we repair them with custom-made crowns at our Philadelphia, PA dental practice. A dental crown is a cap that looks like your natural teeth, which we use to cover a damaged or disfigured tooth. With crowns, we can restore your tooth's size, shape, strength, and appearance by encasing it above the gum line. A dental crown can be used to hold a weak tooth together and guard it against decay. When you have a tooth with a large filling, we may cover it with a crown to support the remaining tissue. When you visit us for a dental crown, we'll make sure you get a perfect fit and a look that blends with the rest of your mouth.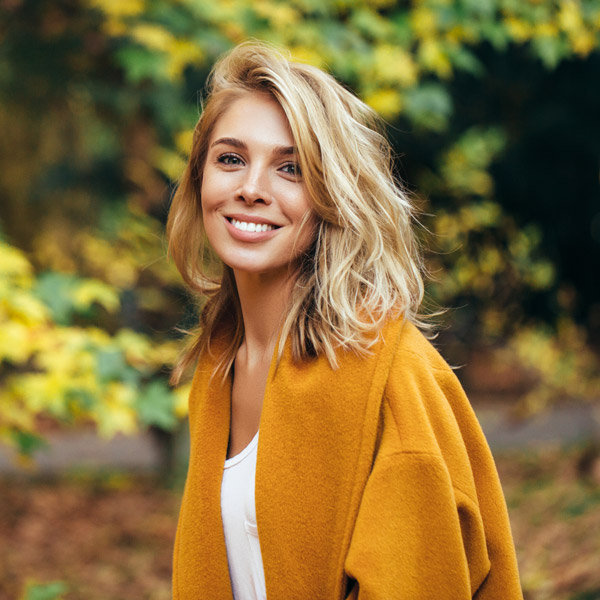 Materials for Dental Crowns
Dentists build dental crowns from a variety of materials, each having its pros and cons. While Centre Square Dental will create your crown to benefit your specific dental condition, some of the common materials used for them include the following:
Stainless-Steel
A stainless-steel dental crown is prefabricated, and dentists commonly use them on patients as a temporary crown while the permanent one is being created. Since they're cost-effective, these crowns are common for children. After their primary tooth falls out, the crown drops out with it.
Porcelain
Porcelain crowns match a tooth's color the best out of all materials. They work well as a durable biting surface and maintain their appearance for years. This option is suitable for patients with metal allergies.
All-Resin
While all-resin dental crowns are less costly than other material options, they wear down over time and are more vulnerable to fractures.
All-Ceramic
Similar to porcelain, these crowns give you a better match to the color of your natural teeth. They also work well for patients who have metal allergies, and dentists can place ceramic crowns on teeth in the front and back of the mouth.
Porcelain Fused to Metal
Dentists can match the color of your natural teeth using porcelain fused to metal crowns, which is different from metallic crowns. The porcelain looks like the surrounding teeth, except a dark line traces the gum line. These crowns are suitable for long bridges, front teeth, and back teeth.
Metal
Dentists use alloys for these crowns that contain a high content of gold or platinum. Base-metal alloys use cobalt-chromium or nickel-chromium. Metal crowns stand up to wear the best and typically provide the longest use out of all crown materials
Centre Square Dental Has Your Dental Care Covered
Let the professionals at Centre Square Dental take care of your dental treatments. If unexpected tooth pain or an accident has you suffering, give us a call and schedule an appointment. Reach out to our office by calling 215-972-0406 at your earliest convenience!